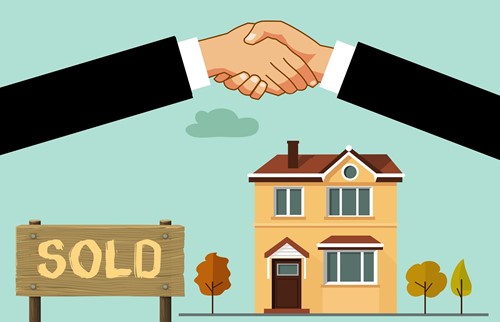 When buying a home, you can either build a new residence from scratch or buy an existing home already built. This can be a tough decision to make. Here are a few pros and cons of each to help you move forward with your decision.
Buying an Existing Home
There are several advantages to buying a home that's already built. When it comes down to it, there are two primary benefits: cost savings and convenience. The planning and scheduling needed for a home-build process can be extensive. However, buying an existing home is a more straightforward, more comfortable home-buying approach. After getting pre-approved by a lender, you're free to shop around for a new home and make an offer.
Schedules
Are you on a tight schedule? If so, you may decide to buy an existing home instead of building a new one. Many homebuyers enjoy a new property that's move-in ready.
Costs
Mostly, it's more cost effective to buy an existing home instead of building. However, no matter what approach you take, it's easy to get a clear estimate of your mortgage. Speaking with a real estate agent can also provide more details on the costs in a particular location.
Convenience
Buying an existing home is usually far more convenient compared to building a new property. While every situation is different, the home-building process usually includes a plethora of planning with many hoops to jump through. If you want a more convenient, straightforward approach, purchase an existing home.
Building a New Home
Building a new home can bring a slew of advantages, but it's a less convenient home-buying option. After deciding where to build your home and purchase the land, you must find a builder and choose every element of your new home.
However, there are some advantages to consider.
Eco-Friendly Products
Building a new residence means you can add Energy Star rated appliances that are better for the environment. These upgrades can help you design a more sustainable home for the future. You can also use alternative building materials that are more eco-friendly from the beginning.
Customization
One of the leading reasons people choose to build a new home is for personalization. Unless you complete a massive renovation project on an existing home, this is the only way to get a space that's fully customized.
No matter which you decide to do, you'll want to have a solid team backing your moves and keeping you informed. If you build your home, esnure that you understand the codes, requirements and permits needed. If you buy, double check that there aren't any strange items attached to the house such as liens or odd contractual obligations made prior to you gaining ownership.